&nbsp CAMPAGNE : This is the tittle of our new project, and we are thrilled to share this experience with you. A lot has evolved since our first freight train excursion back in 2010 — Do you remember some of first zines & books, such as Allegorie ? Or Life's a Bitch, let's Ride ? Or more recently No Matter The Weather ?

Well, we are back with a new ode to freedom ! A highlight through three contemporary travel books relating three expeditions of

The Road Dogs Pack

. Aboard freight trains, the latter explores remote places as they wander between industrials zones, empty buildings and other marginal territories. Each operation is a full adventure by itself, with its share of encounters, adrenaline and suspended moments. You will find, all the information about our upcoming events — Last but not least at Grand Palais for the 20th edition of Paris Photo ! Yes, this correct, we will be at Grand Palais ! We will even be there legally, (this time) walking through the front door with an exhibitors badge.

THE TIME HAS COME ;)




Join the Campagne event on facebook !
From October 25th to 29th, @ galerie du jour agnès b.
44 rue Quincampoix - Paris - from 11am to 7pm
Release party on October 29th from 4 to 7pm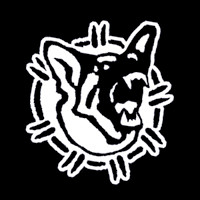 18.10.16