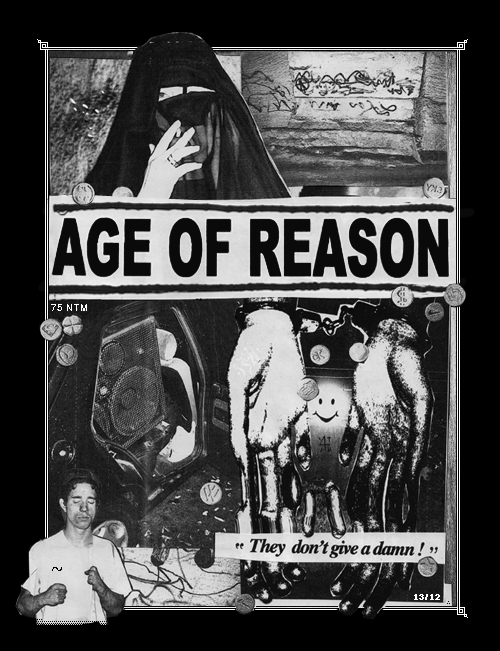 REPORT : 7TH ANNIVERSARY OF THE FOURTH DIMENSION

Paris │ France, In the underworld of the town, ripples of surprise were palpable, and to some extent justified for the Anniversary of " The multidimensional organisation."

After all, while we have been working behind the scenes for sometime now, The 4th Dimension remains a relative native to the speed with which it has risen from underground commodity to wider notoriety. This is read as yet another signal of the dangerously breakneck speed at which the system marches today with its voracious appetite for the new. Yet, it also made for a sudden and very welcome boost of energy here in Paris — the more absurd, even anarchic, the better. We got a call from the police station informing us they captured Jack Tezam with a rolled joint and a box cutter.(…) Having the record of a vandal is not easy - but with persistence, we rescued Jack, and proceeded to the underworld, where people where waiting with Hijabs, Водка, and dope tracks powered by our new gasoline generator. A wild night begins ! Illuminated by candle light, and fuelled by ambitious and imaginative souls, the old mines of Paris, once used for its precious rock, are brought back to life. Deeps sounds and good vibes, the Водка was flowing nice. "Let's build a fire, for we are all pyromaniacs" one soul shouts ! Within minutes, an enormous fire takes to life. Feeding it overtime with wood pallets and gasoline; The flames dance on the faces of enthusiastic masked figures. The Road Dogs start barking as the 4th Dimension raises a " 7 Years Later " banner. The ambiance is wild and uncontrollable, like the roaring fire built in the old mine without ventilation … A thick layer of evil, blinding smoke.Asphyxiation upon us all, and with no clear vision of our escape. 4 Entrances / 0 exits. A labyrinth of confusion. Resourcefulness is the name of our game, and villains never die. We crawled our way out, sustaining on a very limited oxygen supply. Navigating the mine's unforgiving features. Faces once recognisable are lost in homogeneous layers of ash covering all participants faces. We regather, regroup, and pour another shot of Водка. Lawlessly, we venture on. Unscathed, the night is not lost. The party continues in another smokeless mineshaft. This time no fire, only dizzy fumes coming from Tendo Chong Chong, who has already started painting his own rendition of " Les Grottes De Lascaux " What is a 4th Dimension Party without a walloping thrill ?

In apocalyptic Paris, only the 4th remain. They live in the gutter but their feet are made of gold. Turning on old human desires of lust and glory, uniting instead to throw territorial gang signs. Continuing to embrace the high-life of the low-life, they flaunt their status with their stolen treasures and never-ending adventures.The unknown is our hometown !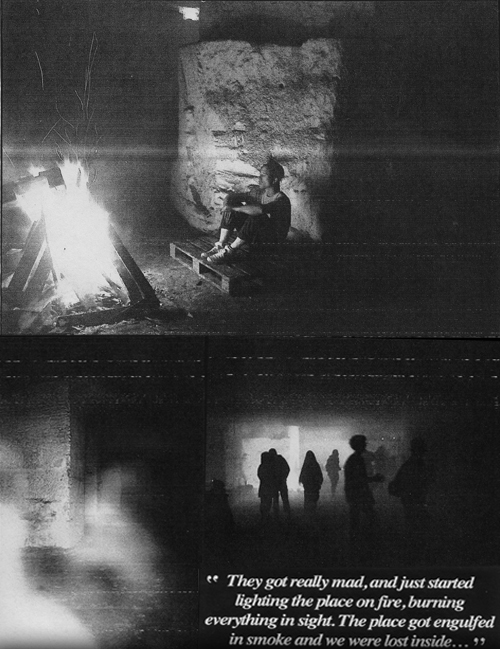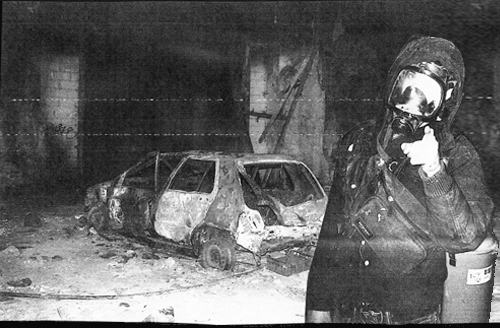 12.17.15