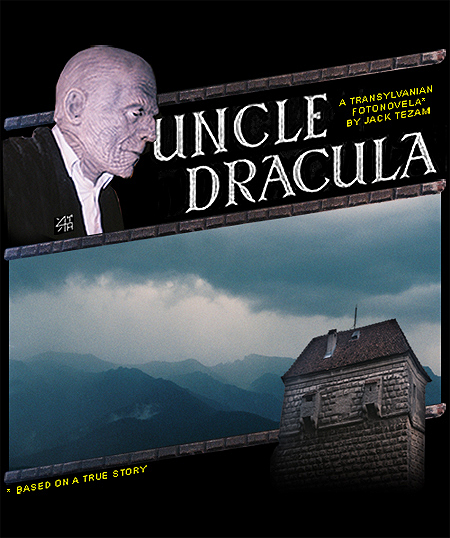 &nbsp Hello Folks !
This summer : during our weekly gathering at The Fourth Dimension's headquarters, we were reading the denial email we received from our Hong-Kong investor to finance our still up-coming project El Gato Negro. Since The Fourth Dimension is known worldwide as the Slacker Kingdom, we finally opted for what we thought being the easiest solution to our eyes by squeezing some cash from our great uncle, the wealthy Count Dracula. Uncle D. as we call him, is an old phone-less man, so somebody had to hit the road to pay in a visit, in Bran, if we wanted to get the money. As usual, Tendo and Woody were busy working on very important things, so Jack hitch-hicked through Moldavia and Roumania, heading straight directly to Transylvania.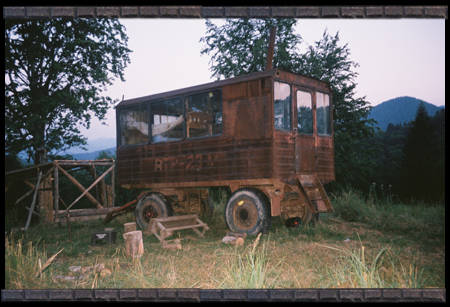 &nbsp Arriving quite late at night in Bran and tired from the long journey, I didn't wanted to disturb our uncle who was not expecting me. I've searched for a place to spend the night... I finally found a free and cosy (No)Bed & (No)Breakfast in the forest right behind the castle !


&nbsp At dawn, when the castle still wasn't open, I decided to give Uncle Dracula a surprise.
I climbed the rusty fences to avoid all the tourists coming to see the museum part of the castle.
I passed by the keeper's house - the guy was a total weirdo running around with a stick in his hand - I had to use my best ninja moves to avoid to be recorded on CCTV. At last I find the doorway of Dracula's private appartements. It was my lucky day, because apparently the doorway was unlocked ! I entered and tried to find his room in this labyrinth of doors and stairs…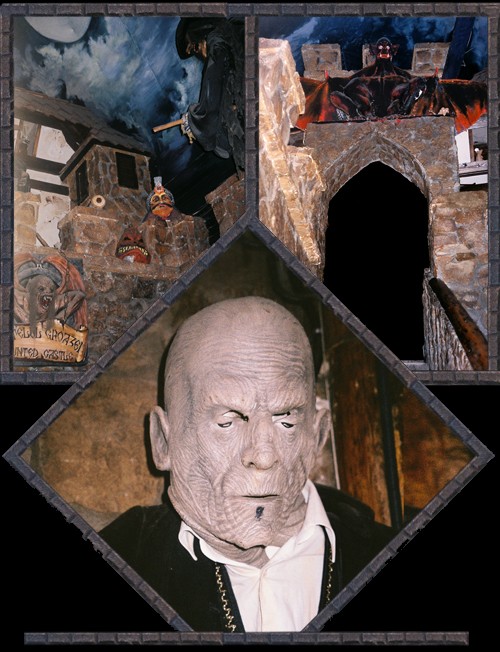 &nbsp BINGO ! Here he was Uncle Dracula ! I'm jumping in his arms but he doesn't recognise me, he is an old folk now, and he's loosing his mind… I realised at that moment that something was wrong… How The King Of Vampires, immortal by nature, could end like as senile grandpa' like he was pretending ? maybe Tendo, forgot once again his birthday…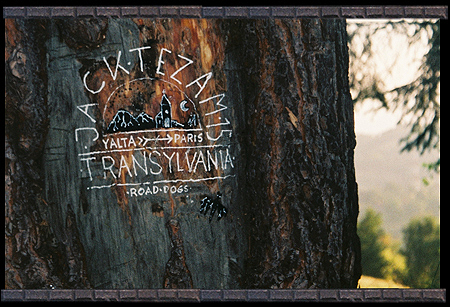 &nbsp I sadly turned back to Paris, «bredouille» without of course forgetting to leave a little trace of my passage.

What an adventure for little compensation …
The moral of the this story is "Following the rules is sometime so unrewarding…"
Next time, we'll take without asking our rest like THEM !


09.10.15