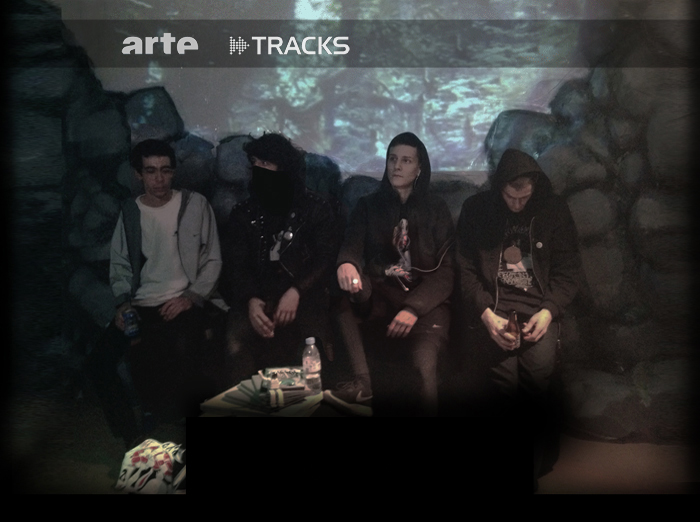 &nbsp &nbsp &nbsp &nbsp
&nbsp
Direct Link To The Video

&nbsp No need to tell you that being on television for a collective that constantly flirts with popular culture is an achievement, no matter how bad the high spheres of direction make us look with how twisted their vision of underground cultures is.
Who knows how our image will come out on screen after its past in their spectrum, but who cares really? After all our image is, has been, and will only be made from our actions and defined by everyone paying attention to them, when seen on the streets, spoken about or watched on t.v.
It's just a pleasure for us joyriding thru information's super-highway and its many lanes, solemnly assuring people riding with us for a while that we ain't about to jump the shark when attending to f*ck with yet more members joining the party.
Not to sound elitist but

The 4th Dimension

will always be very private anyways, it would be contradictory for the crew to become easily decrypting, as mythical as we aim to be, hard to pin down like the Atlantis on a deep sea x-rayed map.




DISCLAIMER &nbsp
&nbsp &nbsp A lot of little inaccurate facts have slipped thru the cracks, voluntarily or not, here to set the record straight are some much needed corrections.
1:51 &nbsp • &nbsp De La charge is an Artist Run Place ( certainly not a squat )

1:58 &nbsp • &nbsp Never presented themselves as hobos,
&nbsp &nbsp &nbsp &nbsp &nbsp &nbsp &nbsp The Road Dogs are more of non alcoholics adventurers

9:01 &nbsp • &nbsp 5 years on the road and 35000 km traveled yes,
&nbsp &nbsp &nbsp &nbsp &nbsp &nbsp &nbsp only that includes hitch hiking as well

12.05.14