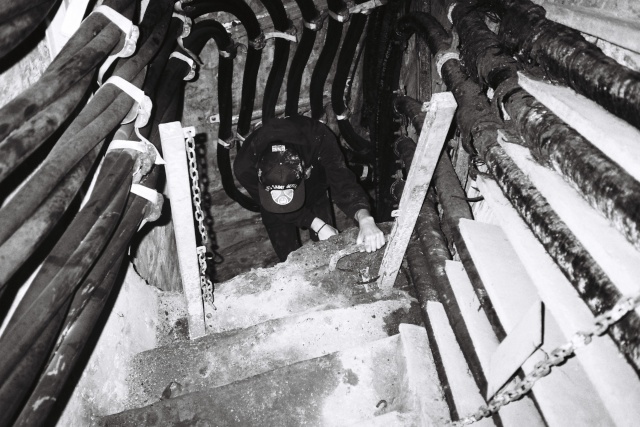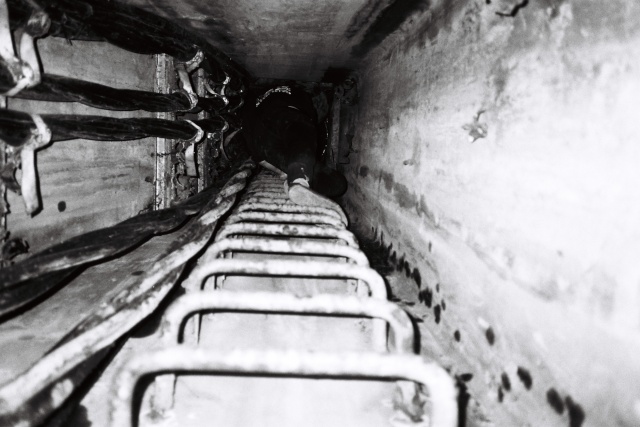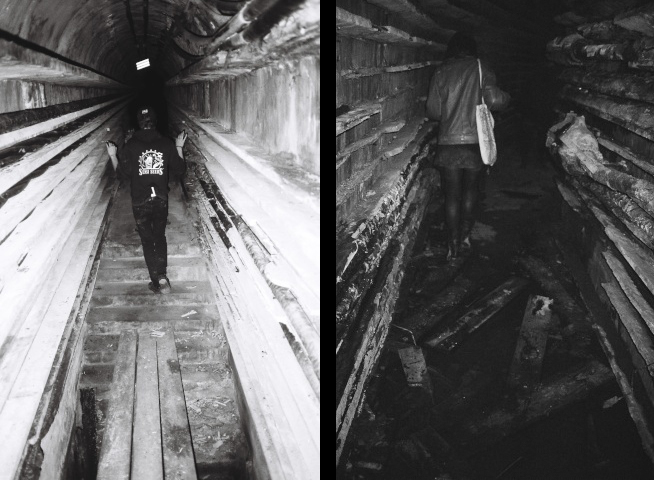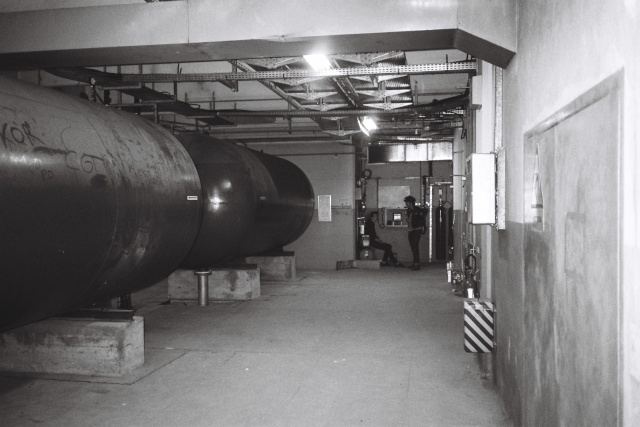 It started like an usual evening for us at the headquarter, hanging around the video games set gossiping on local celebrities, late show on french TV in the background, when the buzzer rang, Woody who's working extra hours at the tabloids came with the weirdest story about Morlocks artifacts found floating in ≈ the canal Saint Martin ≈ by Park city maintenance services.
Now, for spending our summer basically living on the banks of the canal, laying around empty bottles, spoiled drunk teenagers and weird old vets, we had a theory on all that Trivia going on in the scum-publishing world about assumed presence of creatures living under the city.

It has been noticed by Jack who had the habit of bathing in the canal at sunrise after long night parties, when ducking around he saw through the muddy waters connexions between the canal water pipes and the old electricity and heating network going all over the underground.
So here we are all of us, 1 a.m. a week night, looking forward to have fun anyhow and with great discoveries to make, thanks to our street smartness we knew how to get to the tunnel real smoothly and off we were with a couple of girlfriends down the bowels hunting for C.H.U.D.s or other life forms.

After few hours wandering in the tunnels, we noticed some purple spots on the floor and locally on the walls. Jack again led us because he seemed to have heard some weird noises -something between 'teenage girls complaining & stomachs groaning'- but should we really pay attention to remarks coming from a guy who's almost deaf. So we continued walking, drinking beers.

We all started to freak out when we entered a big room whit two tanks in it. Purple spots everywhere with some marks looking like some bodies where dragged around… one mark going through a doors threshold, door also full of the purple substance. We heard some noises through it, nothing really recognizable 'till this huge growl. What's going on behind this door ? WHAT made this sound ? We decided to bail on this real quickly, getting out of those tunnels at light speed.

All this story sounds totally unreal but the strangest thing is, when we received the films from this night, all the purple marks on the floors/walls we witnessed were missing, the walls were clean. We don't have a clue or proof of what we told about here but memories are still vivid, there's something very weird in Paris underground that soon The 4th Dimension will uncover, ... you bet.
01.27.13