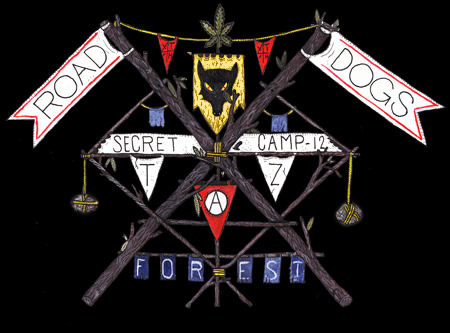 August 2012
Hey folks! Unfortunately no 'train hopping' or 666 busine$$ video with the rest of the brothers for me this summer… No, I have to work to financially support my journey around the world...
Of a sudden, I found a job as a stevedore on the wild coast of the Balearic Islands, which shall remain nameless here to protect my punk street cred. Had not found a squat, a squatable one, I moved here, in this haunted forest half a mile from any neighborhood, in a 'Demster diving' hut that I built with my bare hands. I've been living here for two months now, with loneliness as best companion. Together we look at my plants growing slowly, Crystal Jack waiting patiently for the harvest. And, in moonless night, we listen to the sad and throbbing waltz of the haunting ghosts in the wind. The blade of my douk-douk, as sharp as it is, will not change a thing... When you'll read these few lines, I will surely hit the road. But my hut, she will always be there.

I may or may not reveal the geographical location of my -pirate- fortune camp.
... I leave food and a few grams of Marie-Jeanne as an hidded treasure.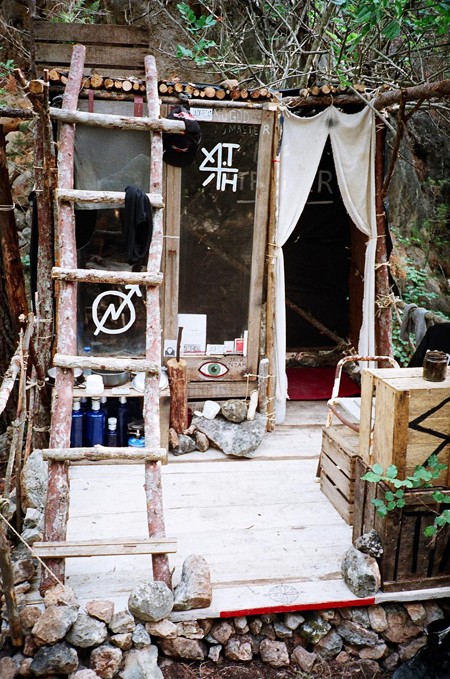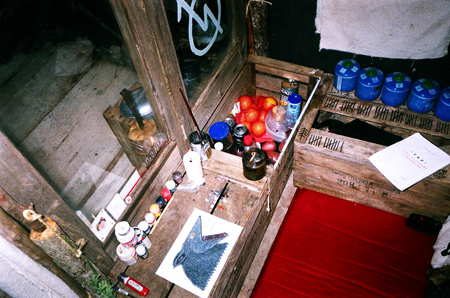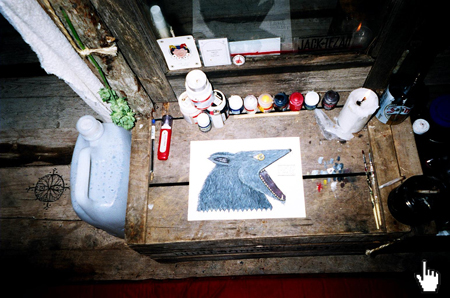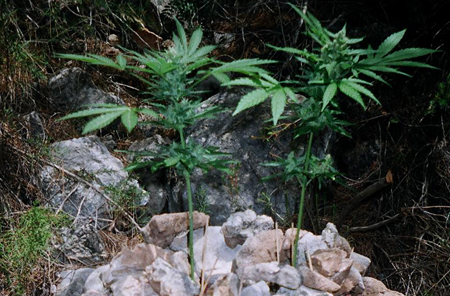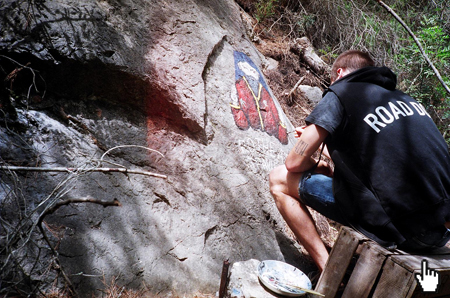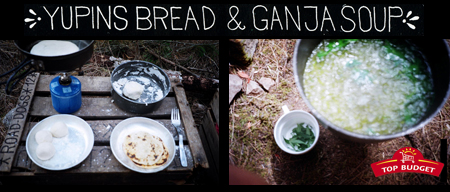 10.28.12