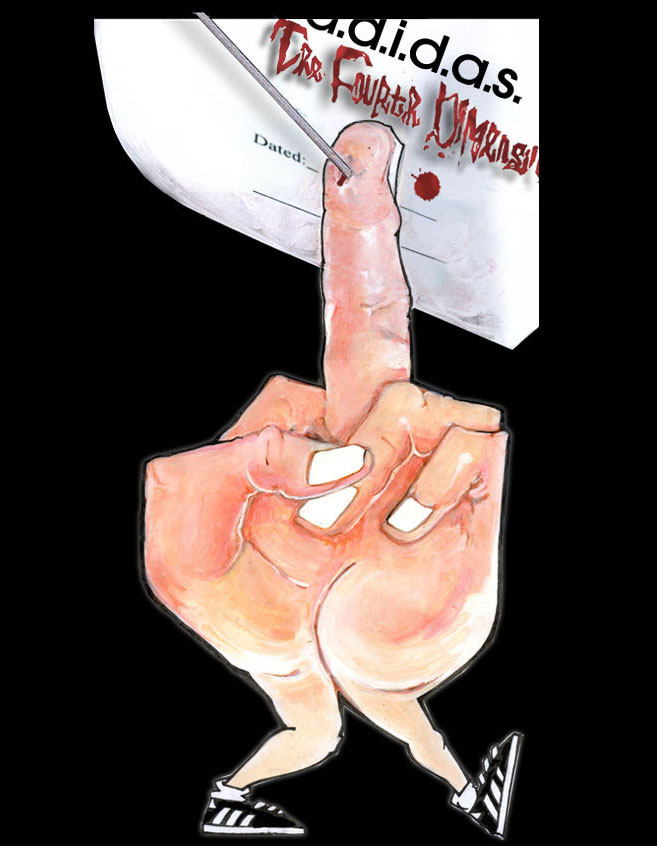 There is a light at the end of the tunnel, and this light is called global corporate marketing,...it's a dim light, a Ben Franklin's lightning beam. Let's say this light rarely breaks through concrete and never comes down to enlight the caves we live in. Although a month ago, odds annihilates themselfs and so the phone rang...

~ WOODY REMEMBERS:

'At this point adidas wanted us to be the new idols of their last campaign, and we were a little bit skeptic at first. After all we don't regret being sell outs. We now can travel in business class in plane instead of those shitty freight trains, sleep in palaces and buy all the cigarettes we need.'


It's always good when big corporations looks after you and remind you that, it's one thing to tag the world, but it's another thing to hashtag the planet ! One thing after another, it appeared quickly that our hand were made for gold and blood diamonds. Now as fame junkies were looking forward to our bright future where The 4th Boys Band will rule the globe campaigning for concurrency in the cover of Time and Fortune.
09.15.12