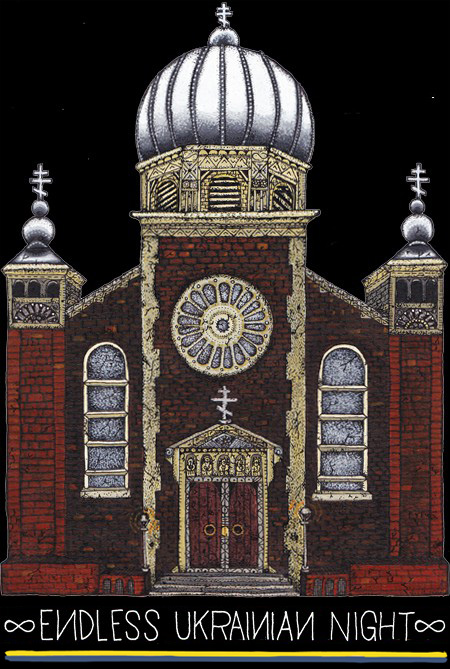 &nbsp October 2011, Kiev & Odessa, Ukrain. All of this started at the Elinikon, a medieval bar in Kiev.
It was the meeting point with our contacts, Jura and Vova from the Children's Cruzade.

From this point on started many knight nights.
We then dragged our sad souls around the streets, at bars, parks, the local sprayshop and in various wastelands. Raising big ideas, catching bigger tags, floating high in the dark and slightly fading away.

Waging an holy war against sleep and rest using the local magic potions, vodka and vinegar pickles. Partying on the battlefield we almost missed the last train to Odessa! Here we kept it hard on the black sea side, joining the T&T brothers and a whole bunch of locals.
You must know: Odessa hiphopper than NYC.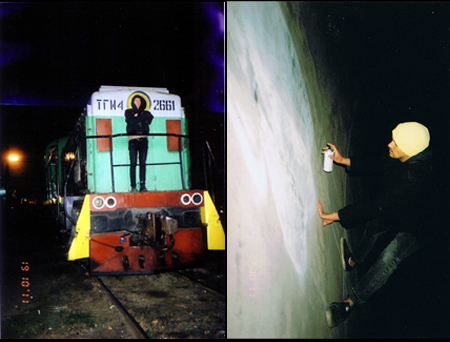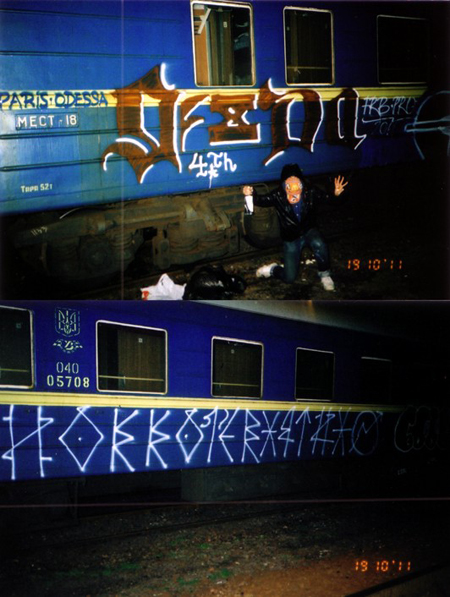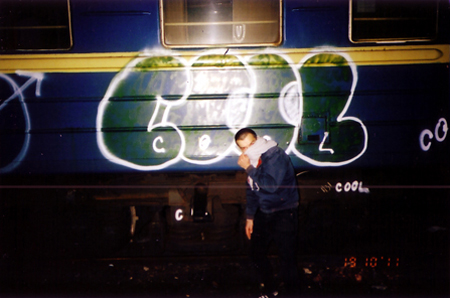 More than a simple graffiti connexion, Salute to the brothers in arms of the ex-sovietic union CHC, ETC, PRO, MNPL, FRB... with a special shout out to PIOTR & ALEXEI !
06.25.12