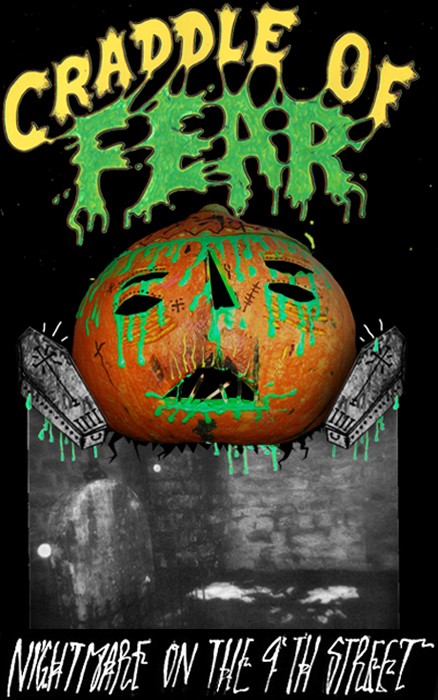 &nbsp Ye want all of you kids outside the sidewalk to trick-or-treat with us ! Come on amigos let's celebrate this delightful moment of anguish, cause it's also our 1st year birthday spect'rzz ! It as been a good long year of terror and bizard-o things happened over the blog and we wish you spend your time having fun here. To thank you little damned souls, and to prove that we are ready to keep freakin' you out all over again... We give you all that you wanted so badly.... your body shiver...... you are losing your hair.......and your teeth are rolling on the floor...
ZOMBIE WOODY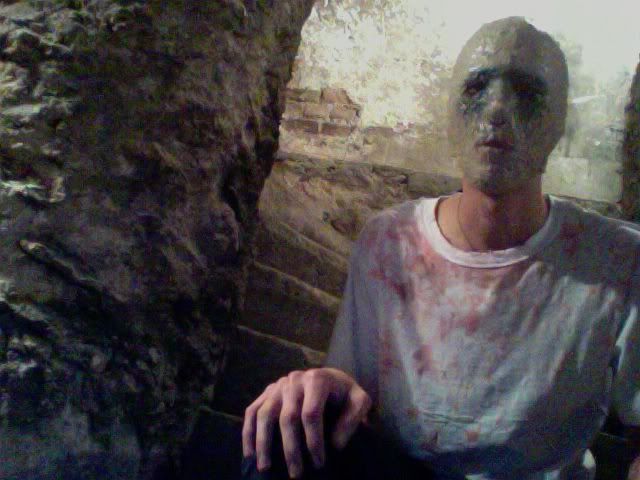 JUST "FRANKEN'CHOKKOSTEIN"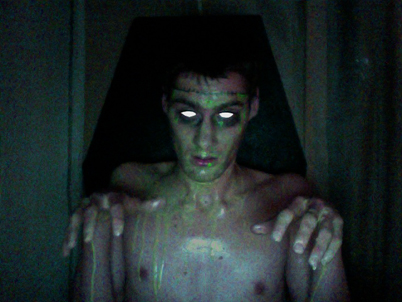 DIM THE DEMONIC CAT AND HIS VICTIM
TEENAGE TENDO, THE BASEMENT BEAST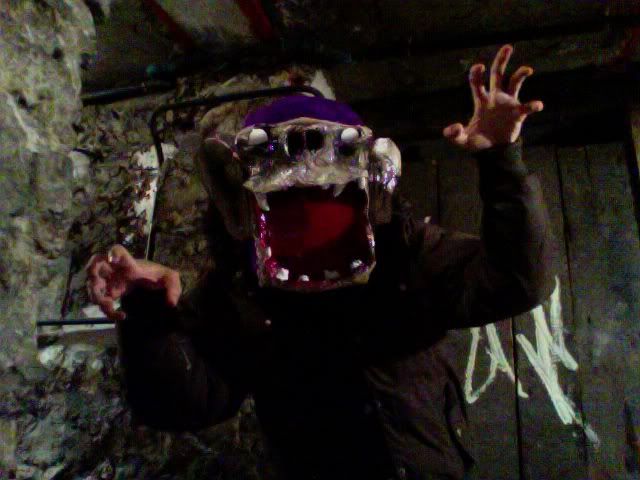 &nbsp Yeah right, its a trailer again,
...an awesome trailer yes, but still not the whole thing...Dube what did you expect,realize this movie is not a picnic ! I tell you what.
Some scenes directed outside the country delayed us, following the arrest of chokko notably, who has no visa and didn't seem to have no identity. Negotiations have been done with militias and we got out of critical situations with some clever tips. To circumvent and avoid these kinds of border problems again, we directed the animals scenes off the international waters, two chimps became ill, they were placed in quarantine and then repatriated with woody who suffered food poisoning in too much Mexican seafood. Apart from these concerns, the achievement of many epic scenes which required expensive special effects and impressive pyrotechnics prowess, were then risky and dangerous for the remaining parts of groups, private sometimes uncertainly of their members.
Dim disappeared during a time without saying a word, it seemed so obvious that the realization of actual-size models was necessary.

As the recruitment of understudies, and after the organization in the general panic of castings, jobs were offered to some U.S. b-series players with modest talent. The massive contribution of Phil Collins for recording his voice was only a little help. And it's why after the daunting task as this film is, we only can expect a worthy release. It's specialy for the DVD release that the group beg you in order to donations however small they can be (if you work with some magazines such as Thrasher and Juxtapoz this is an hided message for you.)

To output the best film unclassifiable in any category, of the world, of our time...
11.01.09