Hey, here is the report of our travel in the big apple, we had fun there and we've done a nice instalation @YUME gallery in Brooklyn for the

' I'll spit on your sneakers '

Exhibition. Stay tuned for other reports.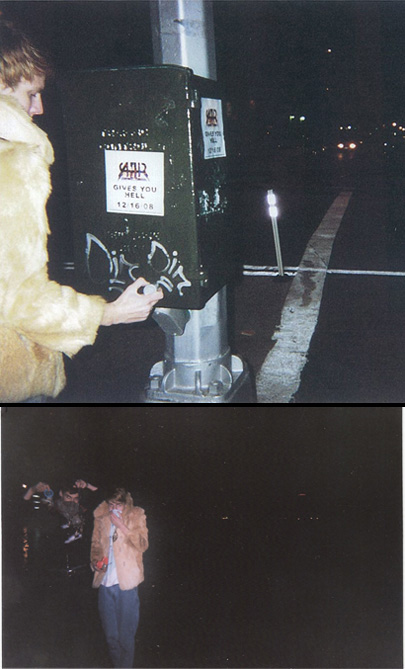 Right after a long flight, confused but happy, this is our 1st night. Chilling and tagging in the cold wind, a good pepperoni slice in our stomac.

The tourists are in da place Homie!
Visiting the M&M's World in living mememory of our dearest

Riton le mort ...




12.09.08